Former Vice President for Business and Administration at DJA, Jerome now serves in a consulting capacity and as the Associate University Librarian for Antiracism at Harvard Library. His unique strengths include years of experience navigating complex systems, cultivating and leveraging a broad and diverse network, and organizing groups and processes. Jerome has over twenty years of experience in higher education and non-profit management. His blended career has allowed him the unique opportunity to serve in executive roles in both academic and student affairs.
Before joining DJA, Jerome held senior cabinet positions at Lincoln University in Missouri, a Historically Black University. Other professional experiences include serving as the Diversity Officer & Corporate Inclusion Manager at the Online Computer Library Center, Inc., Director of Diversity Initiatives at ARL, Director of Finance and Development at Us Helping Us, People Into Living; and student affairs roles at Colorado State University, George Washington University and American University.
Dr. Offord's educational credentials include a PhD in Library and Information Science, with an emphasis in Managerial Leadership, from Simmons College in Boston, MA; two master's degrees, in Library and Information Science from Catholic University of America and Student Affairs in Higher Education from Colorado State University respectively and, a Bachelor of Science in Agriculture from Lincoln University in Jefferson City, MO.
What is one question you are asked most often from your clients?
How? How can I do this work as a [insert race, gender, sexuality, nationality, faith]? My answer: Be authentic, share what you know, your challenges, and struggles. We are all human and have dealt with many issues in life. Seek greatness and not perfection. Greatness allows us to see ourselves, and those we lead, as co-conspirators on the journey. Perfectionism will create narratives for leaders to feel as if everything must be perfect, and being perfect, in itself, is practicing exclusion. In our effort to seek perfection, we put on psychological blinders that hinders us from seeing things anew.
Strengths Finder (Deliberative. Connectedness. Learner. Empathy. Achiever).
Favorite Quote:
"First of All, Servants of All..." is a part of my Fraternity's motto, Alpha Phi Alpha Fraternity, Inc. This quote reminds me of the great need in our society to be a trailblazer in your own right, while simultaneously remembering to (a) bring someone along with you on your upward journey, and (b) to give back to the community (your time, talent, and tithe).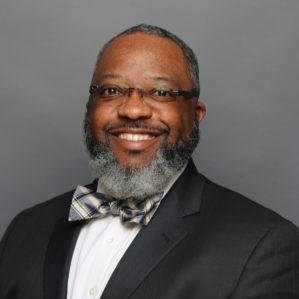 Want more information on how we can help you?
Contact us to learn more about our services and programs.