About DeEtta Jones & Associates
Post 2020 so much has changed about what it means to lead organizations, beyond merely driving profits for shareholders to being a steward of social good. It means that we are actively investing in more sophisticated skills working across cultures and identities. It means thinking expansively about creating new systems that are built to be open, to share knowledge and power in ways that amplify and accelerate buy-in and commitment. At DeEtta Jones & Associates (DJA), we are committed to help our clients become the best and most inclusive versions of themselves. We want to help you change the world.
DJA is a Black and woman-owned consulting firm specializing in equity, diversity and inclusion training and strategy. Established in 2005, we work with hundreds of companies and thousands of people every year.
Our Mission
DJA guides leaders and organizations on a journey that builds capacity, strengthens innovation, and increases organizational performance by creating a more equitable, diverse, and inclusive environment. We deliver deliberate strategies and tools that position you and your colleagues to build upon and enhance your organization's structures, systems, people, and culture in the context of continual growth.
Our Vision
The next generation of leaders will drive the embedded, equity-focused, and sustainable practices that will transform workforce, workplace, and community practices and expectations. DJA will take an active role in engaging, coaching, and preparing the next generation of leaders by centering voices from a variety of lived experiences that include an expansive worldview.
Our Shared Values
DJA's values represent our collective lived experiences. We value:
Leadership expressed in many ways.
Knowledge from a broad array of disciplines, fields, ways of knowing, and traditions.
A growth mindset and commit to bringing this perspective to every new or knotty challenge. Setbacks are not failures, but learning opportunities.
The power of role models and commit to exemplifying the kind of care, commitment, and consideration that we encourage in others.
Well-being and personal care. We are kind to each other and our clients, and expect the same in all of our interactions, even during difficult situations.
Transparency. We are who we say we are. We do what we say we will do. This is how trust is built and sustained.
The journey. We do not judge each other, our clients, or others who are at a different point. We, too, are on a journey and know that the vantage point, from wherever we are, may be only visible to those who are living it. We commit to meeting you where you are and actively seeking ways to support a path forward.
Sample Client Engagements
Government
Customized state-wide leadership development program
Equity, diversity and inclusion training for government employees, with focus on first responders
City-wide equity, diversity and inclusion assessment, report and recommendations
Financial Services
Diversity and inclusion strategy for a regional financial services institution
Higher Education
Custom designed and administered leadership programs for individual universities and consortia
Executive coaching for newly appointed administrators across the globe
EDI assessment, training, strategy, and communications
Strategic planning for dozens of R1 universities across North America
Advertising
Customized diversity and inclusion training and train-the-trainer.
Hospitality
Global diversity and inclusion framework for a global hospitality organization.
Not for Profits
Diversity and inclusion assessment, training, strategy and communications for multiple not-for-profit organizations
Public Utilities
Diversity and inclusion strategy for a public utility company with both domestic and international operations
Organizational assessment and employee engagement strategy for a multi-state public utility company
Retail
Inclusion strategy to impact and deepen engagement in key markets across the U.S. for retailers
Technology
Refined global diversity strategy for a U.S.-based technology company with operations in Asia, Africa, Europe, and Latin America
Transportation
Global diversity and inclusion strategy for a U.S.-based, global transportation company
Early Childhood (EC) P-12 Education
Diversity and inclusion assessment, training, strategy and communications for Early Childhood P-12 multiple school districts across the state of Illinois.
Our Clients
We work with clients across a wide range of industries, delivering a diverse spectrum of services. We would love to work with you.
Contact us to let us know how we can help you advance your workplace and workforce goals.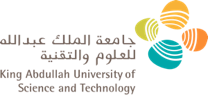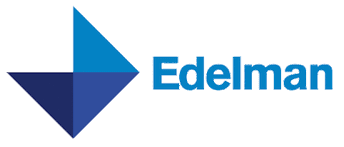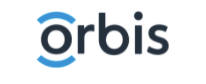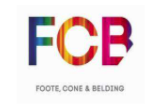 Our Certificates